White River Mayor & Wife Visit the Collection 
It's not everyday that the Mayor of White River Canada, home of the original Winnie, comes to see your Winnie the Pooh collection....what a honor and grand event...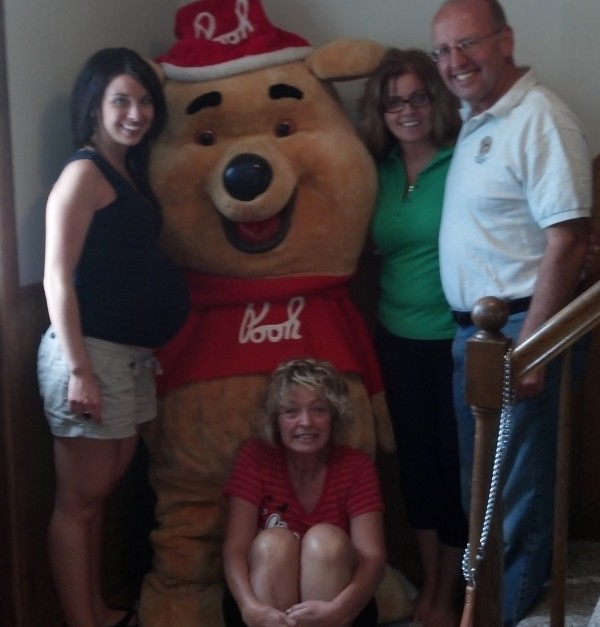 Mayor Angelo Bazzoni and his wife Christine were recently in Waukesha Wisconsin -- 13 hours from White River Ontario and visited to see the "small" gathering of Poohs that pay tribute to their town's celebrity - Winnie.  You see, the bear that was the inspiration for the Winnie the Pooh stories written by A.A. Milne and illustrated by E.H Shepard was sold to Captain Colbourn by trapper George Cooke while traveling through town.  In short, Captain Colbourn donated Winnie the Bear to the London Zoo where Christopher Robin Milne and his saw meet her -- Milne wrote the stories -- and well the rest is history.
<<-- Back to All the Buzz
Email to a friend