Posted on Tue Mar 1st, 2016 at 8:22 pm
Q: What Do Winnie the Pooh & Smurfs have In Common? 
A: Guinness World Record Holder Friends Deb & Gerda
Thank you SO MUCH to my Smurfy friend, Gerda, for the fantastic Pooh Gift Package.  Gerda, who is from Ripon WI, is the Guinness World Record Holder of the Largest Smurf Collection in the World.  I am absolutely thankful and honored to receive a wonderful gift of Poohs (which I didn't have in my GWR collection).


Anytime I am out "adventure shopping" I am searching for Pooh AND Smurfs. Why?  Collectors have to stick together (we're an interesting bunch).  If I thought Poohs were difficult to find, WOW, Smurfs are even more difficult to find - especially in the US since they are from Belgium.  I am delighted when I find a Pooh I don't have but now I am silly-excited to find a Smurf to send to Gerda!!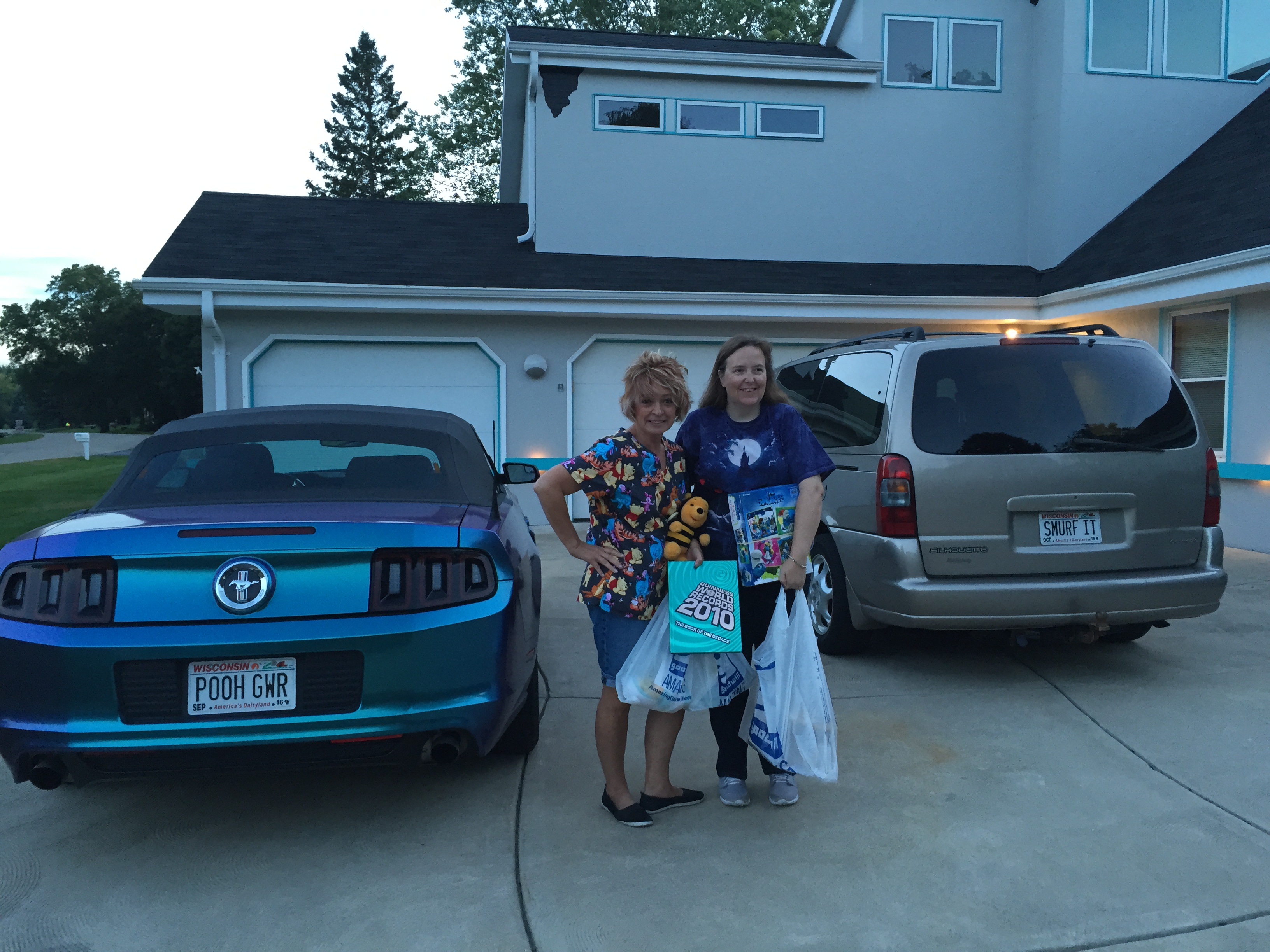 Gerda and I connected last summer.  We had a fantastic day of thrifing and searching for Poohs and Smurfs.  We compared collecting "rituals" and had a fantastic time.  We realized we both have wonderful husbands who have not disowned us for our OCD collecting habits.


I love collecting Pooh items but I LOVE encountering friends like Gerda who have come into my life because of collecting Pooh.  Smurfs and Pooh rule!!