Posted on Sun Sep 23rd, 2012 at 5:04 pm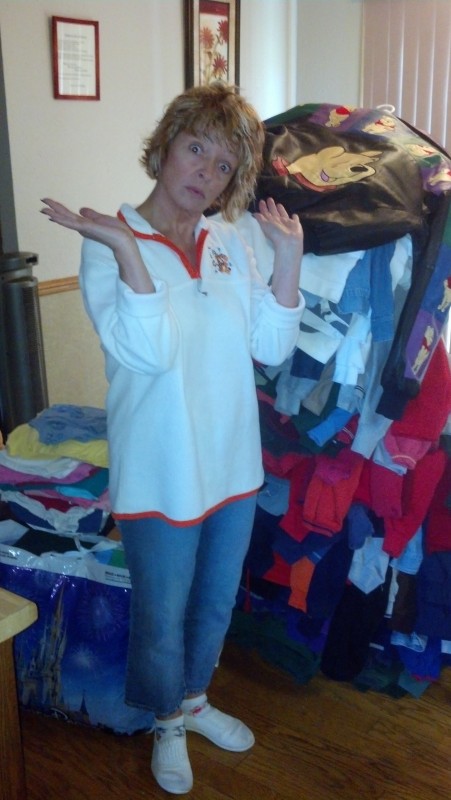 A Pooh Collector Ponders What To Wear...
Getting ready to do a fun photo shoot that hopefully Guinness Book will want to use.  But what to wear, what to wear....
With over 340 Pooh and Friends sweatshirts and T-shirts the decision will be an, "Oh bother", moment. 
Think, think, think...
I can never claim that I don't have a think to wear!!