The Christian actress and one-time star of "The Facts of Life" is now talking collectors on MeTV.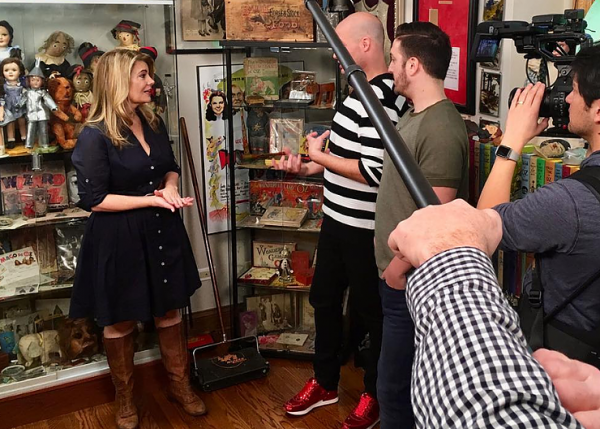 Lisa Whelchel in an upcoming episode from her new show "Collector's Call."
Lisa Whelchel teased this on social media last week, saying in a post that she had "some exciting news to share." Now we know what it is: she will host a new TV show about memorabilia collections.
Collector's Call will be the first original series on the MeTV network, which airs vintage television series from the 1950s through the 1990s, including The Facts of Life, where Whelchel became a star. This new show focuses on people with serious pop-culture collections. How serious? Some are Guinness Book of Records big and worth millions.
The program is unscripted and features a 13 episode first season. Whelchel will take viewers on a tour of the memorabilia and interact with the owners. Among the collections on tap are Winnie the Pooh, The Wizard of Oz and comic books. The show also features appraisers who put a value on each collection and then offer owners to trade something significant for a prized item related to the collection.
Whelchel is a Christian actress who rose to fame as a teenager. Though she has continued to act off and on since then, she currently works as a life coach. Her new show will launch April 7th and air at 10:00 PM/9:00PM CT. You can check this MeTV link to find out more about how to access the channel.