MeTV Network launches original series Collector's Call hosted by Lisa Whelchel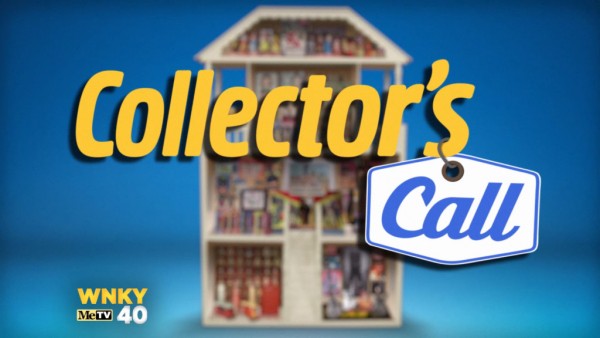 MeTV Network, America's #1 classic television network, and Weigel Broadcasting Co. announce the debut of the network's first original TV series, Collector's Call. Hosted by Lisa Whelchel (The Facts of Life, Survivor: Philippines), the 13-episode unscripted series will premiere on Sunday, April 7 at 10pm / 9pm C following Lisa's Call, a special three-hour MeTV television event to celebrate the 40th Anniversary of The Facts of Life with Lisa's five favorite episodes and her personal stories after starring in the series.


In Collector's Call, Whelchel introduces some of the biggest collectors of pop culture memorabilia in the country who have amassed astonishing collections covering everything from presidential artifacts to rare books, Coca-Cola paraphernalia, The Wizard of Oz collectibles and more. Collectors include Jim Peterik the Grammy Award-winning artist of The Ides of March, formerly of Survivor and of .38 Special fame, and rare book curator Candace Jordan.


While touring these extensive collections and learning about the history of the collector's fascination with their chosen items, Whelchel enlists the help of professional appraisers and experts to put an estimated value on what the prized collectibles are worth. With the values established, the experts will try to tempt the collectors with a trade, offering a coveted item that would be the perfect addition to their collections. The collectors must then make an agonizing choice and decide how sentimental they are about their existing piece or how much they're willing to give up for a new addition to the collection. Will they make a trade? It's the Collector's Call!
Among the treasured items viewers will get to see are first edition Harry Potter books with personal notes from JK Rowling to her father on the title pages, a handmade toy by Wizard of Oz author L. Frank Baum, the original telephone used on The Dick Van Dyke Show and locks of hair belonging to Presidents George Washington, Abraham Lincoln and John F. Kennedy. Viewers will explore rarely seen private collections, going inside the custom displays, secret hidden rooms and even entire second homes devoted to housing these treasured gems.
Along the way they'll discover collections featured in the Guinness Book of Records, alongside others ranging from the precious to the priceless with values in the millions of dollars.
Leading into the premiere of Collector's Call, MeTV presents Lisa's Call, a three-hour marathon featuring five of Lisa's favorite The Facts of Life episodes, airing Sunday, April 7, 2019 (5-8pm ET/PT). Whelchel – who is best known for her starring role as Blair Warner in The Facts of Life – will celebrate the sitcom's 40th Anniversary by reminiscing about her five favorite episodes, sharing personal memories and telling stories from her days on the beloved hit TV series. Lisa will also give viewers some sneak peeks inside future episodes of Collector's Call.