What's on my "Hunny Pot List"
Some people make a bucket list -- usually things that want to see, do or accomplish before the "kick the bucket".
I have a Hunny Pot List -- Pooh related things I want to see, do or collect before I go to the "big hunny pot in the sky".  What's on your hunny pot list?

1.  Visit Pooh Sticks Bridge
Poohsticks is first mentioned in The House at Pooh Corner and is seen in Winnie the Pooh and a Day for Eeyore.Pooh accidentally drops a pine cone into a river from a bridge and, after observing how it appeared on the other side of the bridge, devises the rules for Poohsticks. Pooh continues to play the sport with the other characters, Christopher Robin, Tigger and Eeyore.
The annual World Poohsticks Championships have been held at Day's Lock on the River Thames in the UK, since 1984.  All the rules are described on Wikipedia.  In 2015, the location of the Championships moved to Cogges Manor Farm in Witney to accommodate the increase in players.


Check! Visited the original bridge in Ashdown Forest that inspired the Pooh Sticks story on 6/4/2015 while visiting England to participate in World Pooh Sticks Championships
---
2.  Open a Winnie the Pooh Museum
I would love to be able to share with Pooh Fans - local and worldwide, the history of Winnie the Pooh. What would one have in a Pooh museum?
I'd love to showcase my 14,314 unique Pooh and Friends collectibles.  I think Pooh fans would find it interesting how he has changed from year to year and how he is different from country to country and just how many different things exist for Winnie the Pooh.  We might need to bring in additional collectors and ask for people to donate collectors to really round out the countries. I have some things from the UK, several vintage things from Asia, Singapore and Japan but I'll need some help with newer item. 
Many people don't know that Pooh didn't start at Disneyland, he didn't even start in London, England --he started in Canada.  I enjoy telling the story of how Pooh got to where he is today and that he really is an international Bear.
I think bringing in a "real" educational twist to include things like black bear information, honey and bee information, etc -- things that could be "real" education would be fun.
I could see a Pooh arts and crafts section (no video games for 10 minutes).
Buy-Sell-Trade - Pooh consignment store.  Bring your previously loved Pooh item - we'll showcase them and sell them for you to another Pooh collecter-freak-fan! (of course -- I'd like first dibbs)
---

3.  Find & Purchase the Pooh Costume Worn at Sears in the 80s
The first Pooh costume worn at the Disney Parks in the 60s and 70s was the one where Pooh had an oversized head and was wearing a hunny pot.  The cast member didn't have the ability to use the arms.  Then in the 80s Pooh was remodeled.  He lost the hunny pot on his head and now the cast member had the ability to use the arms.  When I played Pooh for Sears -- this is the costume I worn and I would love to make it part of my Guinness World Record Collection.
Check!  All the way from Oregon -- Walk Around Pooh costume used at the Disney Parks and Sears from 1989 - 2000 "called" me and arrived in the original storage crate December of 2020.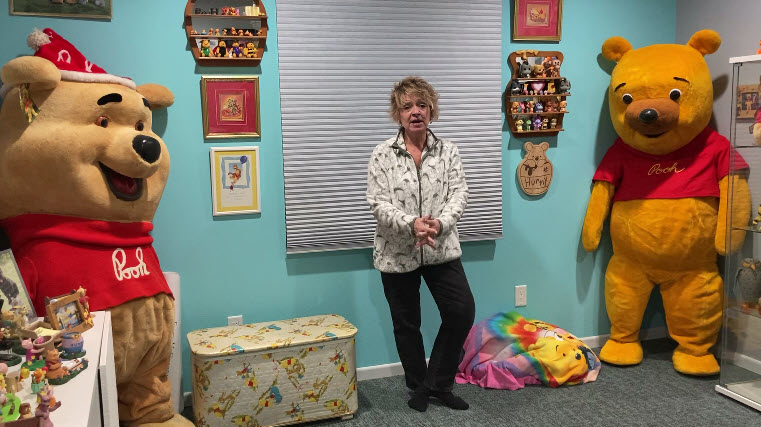 ---
4.  Meet Jim Cummings In-Person
I would love to meet the man behind the voice of Winnie the Pooh -- and more recently Tigger.  I have seen him in interviews where he can jump from one voice to another and I am just amazed by his talent.
Knowing how much this would mean to me... for Christmas of 2013 Gary donated to a cause called charity: water.  It was "perk" offered by the cast and producers of "I Know That Voice".  In return for the donation, Jim Cummings made a personalized voicemail.  So, as much as he doesn't really know who I am -- I do have a personalized voicemail from him.  Some day I hope to shake his hand and thank him for lending his voice to Pooh.
---
5.  Visit all the Disney Parks with a Winnie the Pooh Ride
I have been on The Many Adventures of Winnie the Pooh Ride at Disney World in Orlando, FL more times than an adult without children probably should admit to.  And, I've been on the Winnie the Pooh Ride at Disneyland in Anaheim, CA once.  I would love to visit Hong Kong Disneyland and Tokyo Disneyland.  The Pooh ride in Hong Kong Disneyland opened in September 2008.  The ride at Tokyo Disneyland is called Pooh's Hunny Hunt and opened in 2000.
This might take having Gary and me being adopted by a rich person who also loves Pooh as much as me.
---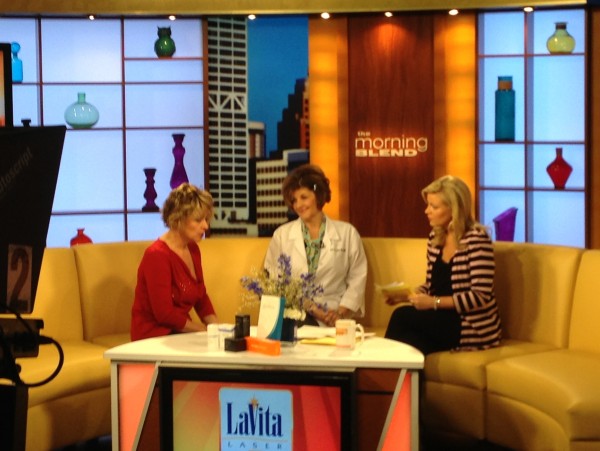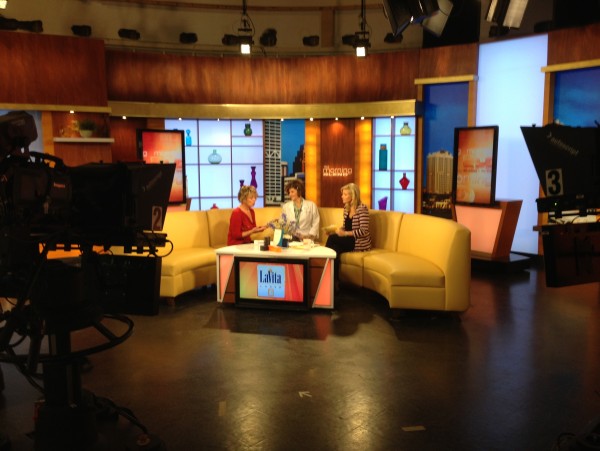 6. Host a Collector Talk Show
I think it would be fantastically fun, exciting and interesting to explore the collections of collectors world-wide (and I think it would have an incredible following) .

It would be like Antique Roadshow but on a personal basis. I'd like to host a cable or show on commercial TV that highlights a collection – ok, we'd start with my Winnie the Pooh collection – but the purpose would be to help collectors find their "Holy Grail" item – you know the item they have been looking for on eBay, Craigslist, thrift stores, flea markets, rummage sales, garage sales, estate sale – ok – everywhere. Viewers could call in, text in, email in, Skype in items the collector might want and be willing to purchase. Some people might have something that they don't even want to sell and might just want to help the collector increase their collection. We could highlight other collectors who hold a Guinness World Record. We'd get to know the collectors, how they got started... identify their most unique or expensive item.

If they have a problem organizing their collection – we could call Nate Berkus to guest star, if they are a little "crazy" we can call the people at "My Crazy Obsession".

In my collecting travels I have met a lot of really cool people who had collections they wanted to sell to me, give or donate to me or had collections they wanted to just discuss. Collectors are unique individuals. We're a little OCD – but we're dedicated and know what we NEED. I'd love to help other crazy-obsessed-wacky collectors find their ultimate item.
Having DJed since 1996 I am not afraid to speak in public and I've been on TV before so.... I am ready!
---
7. Be Winnie the Pooh at Disneyland or Disney World
I've had the honor and privilege to be Winnie the Pooh in the 90s when Sears had the exclusive contract to sell Pooh merchandise.
I have always wanted to be Winnie the Pooh at the parks -- even if it was just once. I'd love to take photos with guests but my ultimate dream would be to be Pooh in the parade.
---
8.  See In Person Christopher Robin Milne's Original Stuffed Animals
Christopher Robin's stuffed animals which are the basis for the Winnie the Pooh stories are on display at the New York Public Library in the Stephen A. Schwarzman Building at Fifth Avenue and 42nd Street.
Brought to the United States in 1947, the toys remained with the American publisher E.P. Dutton until 1987, when they were donated to The New York Public Library.  You'll notice Roo is missing -- he was lost in the 100 Acre Woods when Christopher Robin was little.
Check!  Had the chance to see them on 11/7/2014 along with Gary, his brother Mark and Mark's wife Liana Hoffmann.
---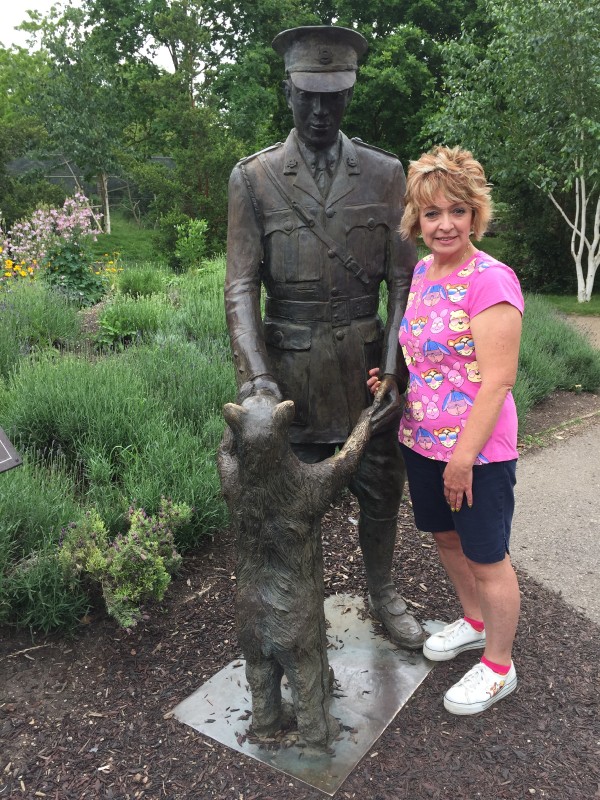 9.  Visit The London Zoo and see In-Person the Pooh and Lt. Colbourn Statue
The statue is of the bear Winnie, who was to be immortalized as Winnie the Pooh. The statue was presented to London Zoo by the people of Manitoba through their Government on 19th July 1995. The plaque reads:
Winnie and Lt. Colebourn
by Bill Epp
presented by the people
of Manitoba
unveiled July 1995


Check! Visited the statue 6/5/2015 while visiting England to participate in World Pooh Sticks Championships.
---