Posted by Release Date: February 2023 on Tue Oct 18th, 2022 at 2:34 pm
Coming 2/2/23 a new Winnie-the-Book Series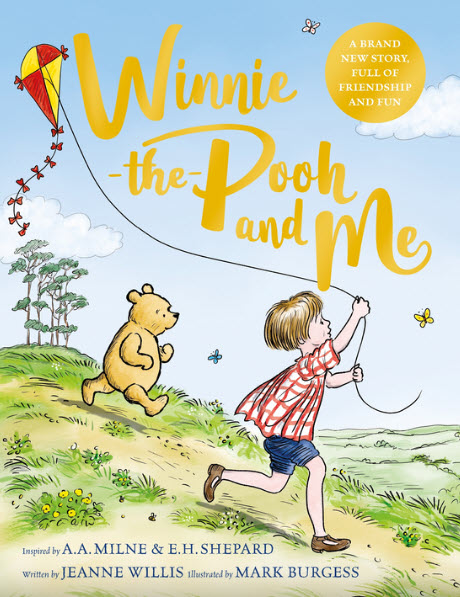 I figured with Pooh now in public domain we would see new material. I hope they will be available in the US. It might be an excuse to go back to England for a game of Poohsticks. Most excited!!
Jeanne Wills writes the stories and the illustrations are by my favorite artist, Mark Burgess.  Mark captures the spirit of E.H. Shepard so well with a fresh up-to-date style.
According to an article written by TheBookSeller.com:
"The first book, Winnie-the-Pooh and Me, will be published in hardback on 2nd February 2023, in gift book format with a foiled jacket. It will be supported by a major advertising campaign, brand partnerships, national review and feature coverage and events at festivals across the UK."